Startup Ipsum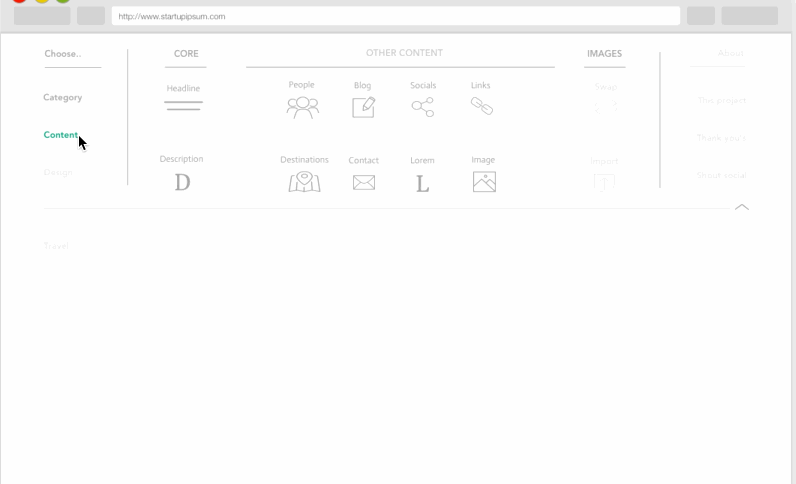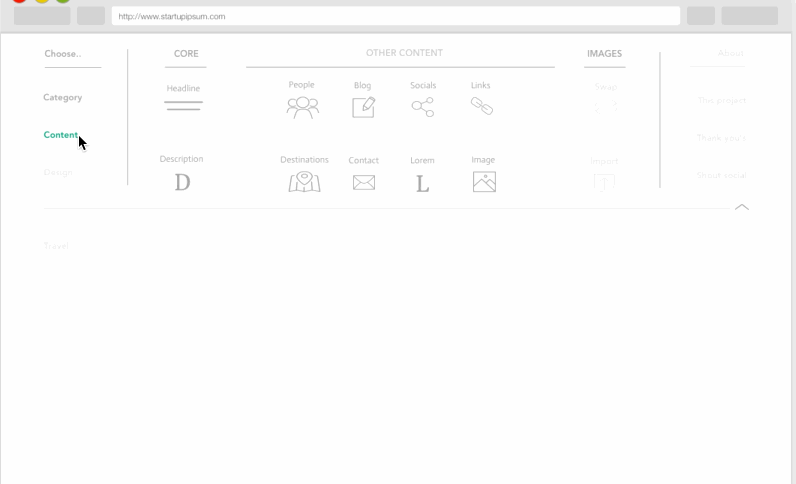 Startup Ipsum
* This product is not on sale at this point in time. Stay tuned for updates *
Placeholder content unlike any other. This tool will provide users with the ability to create content (copy and design) in one fell swoop. A few use cases:
Check this associated post for more details.
Time to change the way you think about design.
We are working behind the scenes to build this unique product which we see as being the defacto tool when creating content (copy and design) for your website. Imagine starting with a blank canvas and the multiple ways you can start design. Startup Ipsum will generate copy based on a category then will slowly fill your blank canvas with relevant content as you go along.
Click here to signup for updates and a chance to be our beta list.
No pricing, if any, has been set at this stage.
Q's
Please drop us a line if you have any questions.